Our Team
A vibrant team of finance professional with strong background of financial management expertise. A young and energetic team with an extensive knowledge of strategic and business finance. A Team of professionals with rich experience of providing support and best advice to promoters / entrepreneurs / management of various business organizations in handling key financial and banking matters.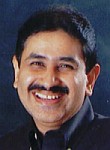 The Company is spear-headed by the dynamic entrepreneur Mr. Bankim P. Mehta who started his career from the age of 17 years, has unmatched ability of building scalable and sustainable businesses across the financial sector. Became Share and Stock Broker and lauded for his excellence in the field of Finance, has handled a large gamut of transactions across sectors.
His expertise spans the entire spectrum of financial markets including corporate banking, SME financing, Investment Banking , loan syndication.
Some of the major syndication done by the Company, our group Companies and Mr. Bankim Mehta for large and medium-size corporates (Indian & International) are to the tune of a Billion Dollars.
Hemant Mehta :
Well Qualified and worked with Big 4 CA Firms in India and abroad and gained wide range of experience in large Manufacturing Companies, Bombay Stock Exchange, National and International Banks in Corporate Finance and Investment Banking.
Vandana Mehta :
She is Chartered Accountant with over 25 years of work experience in Banks, having vast variety of experience in Project Appraisal, Corporate Banking and Project Management.
Vivek Shrivastava :
He has intensive work experience of 6 years in Investment Banking domain in M&A, Private Equity, Project Financing, Credit Appraisal and Term Loan activities. He is an MBA in Finance and B.E in Computer Engineering.
Shweta Mehta :
MMS (Finance) + B.Com specialization in Accounting and Finance with over 5 years of experience in Corporate Finance, Project Finance, Investment Banking. Have independently handled various transactions including funding NBFC.